Asking for help is a sign of strength. Whatever issues you are going through, it takes an inordinate amount of courage to ask for help. No man is an island and admitting that you need help is the first step in living the life that you would live if you knew how. The more support you have, the better equipped you are to be able to handle life's challenges and create a life that fulfills you and helps you reach the goals that you have for yourself and for your family.
Kristy is very strengths-based, so she loves to work from the current resources that you have and build upon those. She has also been trained as a clinical hypnotherapist, NLP Practitioner, TIME techniques practitioner, success coach, EFT Practitioner, and Reiki Practitioner, so she has a variety of tools in her tool belt from which to help – taking a holistic, mind-body approach. She strongly believes in the power of the subconscious (it deals with 99.994% of everything we take in!) and how to help harness that to help us be set up on a more successful and rewarding path.
Kristy has been a mental health therapist since 2011. She has been working in the healing and social service fields for more than 15 years. She is now focusing on getting to the root of the issues that hold us back and focusing on the here and now. This change stems from the belief that we as people are whole and at our core, move in a direction of wellness rather than illness. Her gifts of empathy and insight allow her to move past the surface of what is causing the issues, to a greater understanding of the core beliefs that limit healing and moving forward. Her services will give you a road map to obtain understanding, clarity, and whole-being wellness. As above, so below.
Kristy is licensed in Kansas (KS License No. 2860) and Missouri (MO License No. 2018013548). Her treatment approach and types of therapy include:
• Cognitive Behavioral Therapy (CBT)
• Neuro-Linguistic Programming (NLP)
• Emotional Freedom Techniques (EFT)
• TIME Techniques
• Hypnotherapy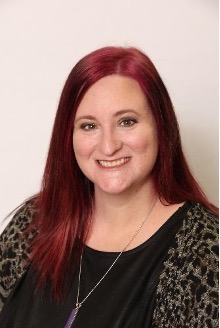 Get In Touch
(she/her/hers)
(913) 451–8550 Ext. 344
Telehealth Link: https://doxy.me/kristyweeks
Responsive Centers for Psychology & Learning
7501 College Blvd., Suite 250




Overland Park, KS 66210-2505
Fax: (913) 469-5266
Billing: 1 (877) 777-7686 Ext. 2002