"I am not what happened to me, I am what I choose to become!" Carl Gustav Jung.
Krystal's passion has always been with helping others and has a long history of supporting families through difficult times while helping them find the light in the darkness of the difficulty. She prides herself in being able to understand others' needs, whether it be couples, individuals, adolescents, or the whole family to experience the most this life has to offer.
She actively works as a team player with her clients to help them discover solutions to the issues they experience. She specializes in working with trauma and abuse, PTSD, children, adolescents, and adults. The treatment modalities she primarily works with are CBT and Trauma Systems Therapy.
Krystal graduated from Fort Hays State University with a BS in Psychology and went on to get her MS in Community Counseling. She has a long history of working with a variety of clients. She has spent years working in psychiatric hospitals for children and Psychiatric Residential Treatment Facility (PRTF) with children and their families. She has worked with children and families in the foster care system to assist in achieving permanency in the home or getting back into the biological home. Krystal has engaged in individual, group, family, and couples therapy. She obtained her clinical license in September of 2014 and became a nationally certified counselor in 2017. In 2020 she became a Board-Approved Clinical Supervisor and in 2021 she was approved for licensure in the State of MO as well. She is currently dual licensed in the state of Kansas and Missouri as a Licensed Clinical Professional Counselor. In addition to her direct client care services, she has a history of developing and presenting training sessions on trauma-informed care and working as the lead member of a team challenged to implement Positive Behavior Interventions and Supports (PBIS) within a system of care.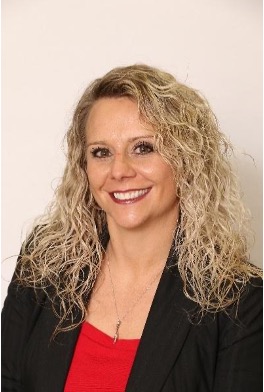 Get In Touch
(she/her/hers)
Responsive Centers for Psychology & Learning
7501 College Blvd., Suite 250




Overland Park, KS 66210-2505
Fax: (913) 469-5266
Billing: 1 (877) 777-7686 Ext. 2002