Susan is a Licensed Professional Counselor (LPC) in Missouri and Kansas, and a Licensed Clinical Addiction Counselor (LCAC) in Kansas. She is EMDR (Eye Movement Desensitization & Reprocessing Therapy), DDP (Dyadic Developmental Psychotherapy), DBT (Dialectical Behavior Therapy), and CBT (Cognitive Behavioral Therapy) trained. Susan serves on the board of Resilient Colorado as the Chief Clinical Officer and is a clinical member of ATSA (Association of Treatment of Sexual Abusers). She is passionate about building relationships to assist individuals with inspiring motivation and change. Susan has worked in outpatient mental healthcare, residential treatment facilities, private practice, and at a psychiatric hospital providing individual, group, and family therapy.
Her favorite self-care activities include being outside, especially walking her Doberman named Jafar, kayaking, traveling internationally, cooking, and spending time with family and friends.
Her specialties are Addiction Struggles, Adolescent Issues, Trauma/PTSD, Communication Skills, Depression, Anxiety, Anger Management, and LGBTQ Affirming. Her population focus is adolescents, young adults, adults, and couples/families.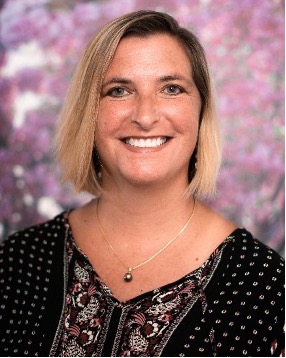 Get In Touch
(she/her/hers)
(913) 451–8550 Ext. 147
Telehealth Link coming soon: https://doxy.me/
Responsive Centers for Psychology & Learning
7501 College Blvd., Suite 250




Overland Park, KS 66210-2505
Fax: (913) 469-5266
Billing: 1 (877) 777-7686 Ext. 2002