Dr. Martin Leichtman is a clinical psychologist who has had over thirty-five years of experience in the diagnosis and treatment of children, adolescents, adults, and families. He earned his doctorate from Clark University, interned at Boston Children's Hospital, was a postdoctoral fellow at the Menninger Clinic, and is a graduate of the Topeka Institute for Psychoanalysis. He is a member of the American Psychological Association, holds a diplomate in Clinical Psychology from the American Board of Professional Psychology, and is a Fellow of the Society for Personality Assessment. A member of the staff of the Menninger Clinic for three decades, he served as Chief Psychologist in the Child and Adolescent Service for over twenty-two years, directed a residential treatment unit for eight years, and consulted to the Topeka Public Schools and mental health centers. He served on the faculties of the psychiatry and psychology training programs of the Menninger School of Mental Health Sciences – where he was named Teacher of the Year on several occasions – and the Topeka Institute for Psychoanalysis. In 2001, he was Visiting Professor at Ben Gurion University in Israel.
Dr. Leichtman and his wife, Dr. Maria Luisa Leichtman, are nationally recognized authorities on intensive, short-term residential treatment and have written numerous articles on the subject. He is also the author of The Rorschach: A Developmental Perspective and over fifty book chapters and articles on child development, psychopathology, and the diagnosis and treatment of children and adolescents. His work includes papers on the impact of sibling relationships on development, the "occupational hazards" of growing up in physician's families, the role of families in the treatment of children, psychological testing, borderline disorders in children, and innovative approaches to individual and inpatient treatment. He has provided numerous continuing education workshops on these topics for organizations that include the American Psychological Association, the Kansas Psychological Association, the Academy of Child and Adolescent Psychiatry, the American Association of Children's Residential Treatment Centers, The Association of Community Mental Health Centers of Kansas, and The Society for Personality Assessment.
At Responsive Centers, Dr. Leichtman's practice is divided equally between adults and children. He specializes in the treatment of AD/HD, disruptive behavior disorders, anxiety disorders, depression, and mood disorders. Believing that families play a critical role in treatment, he is committed to psychoeducational approaches to therapy that provide parents with techniques to assist their children.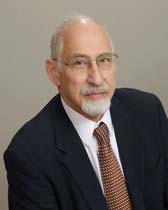 Get In Touch
(he/him/his)
(913) 451–8550 Ext. 128
Telehealth Link: https://doxy.me/drleichtman
Responsive Centers for Psychology & Learning
7501 College Blvd., Suite 250




Overland Park, KS 66210-2505
Fax: (913) 469-5266
Billing: 1 (877) 777-7686 Ext. 2002