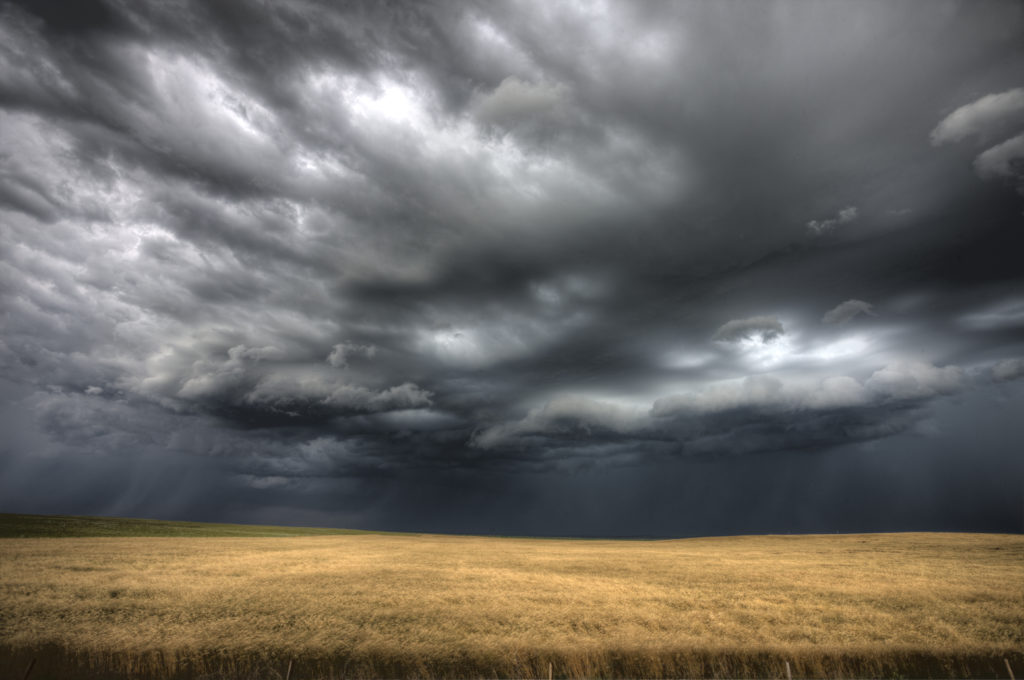 Depression (major depressive disorder or clinical depression) is a mental disorder characterized by symptoms that affect how a person feels, thinks, and handles daily activities, such as sleeping, eating, or working. It may present as a loss of interest in activities, persistent feelings of sadness or happiness, and physical symptoms such as fatigue, changes in appetite and sleep, or difficulty concentrating.
Depression can negative impacts on a person's quality of life and daily functioning. A diagnosis of depression means symptoms have been present for more than two weeks. If you think you may have depression, please seek the guidance of a psychiatrist or mental health professional at Responsive Centers. We can help.
Some forms of depression are slightly different, or they may develop under unique circumstances, such as:
Persistent depressive disorder

(also called dysthymia)

is a depressed mood that lasts for at least two years. A person diagnosed with persistent depressive disorder may have episodes of major depression along with periods of less severe symptoms, but symptoms must last for two years to be considered a persistent depressive disorder.

Postpartum depression 

is much more serious than the "baby blues" (relatively mild depressive and anxiety symptoms that typically clear within two weeks after delivery) that many women experience after giving birth. Women with postpartum depression experience full-blown major depression during pregnancy or after delivery (postpartum depression). The feelings of extreme sadness, anxiety, and exhaustion that accompany postpartum depression may make it difficult for these new mothers to complete daily care activities for themselves and/or for their babies.

Psychotic depression

occurs when a person has severe depression plus some form of psychosis, such as having disturbing false fixed beliefs (delusions) or hearing or seeing upsetting things that others cannot hear or see (hallucinations). The psychotic symptoms typically have a depressive "theme," such as delusions of guilt, poverty, or illness.

Seasonal affective disorder

is characterized by the onset of depression during the winter months when there is less natural sunlight. This depression generally lifts during spring and summer. Winter depression, typically accompanied by social withdrawal, increased sleep, and weight gain, predictably returns every year in seasonal affective disorder.

Bipolar disorder

is different from depression, but it is included in this list is because of someone with bipolar disorder experiences episodes of extremely low moods that meet the criteria for major depression (called "bipolar depression"). But a person with bipolar disorder also experiences extreme high – euphoric or irritable – moods called "mania" or a less severe form called "hypomania."
At Responsive Centers, we have clinicians trained in the diagnosis and treatment of all forms of depressive disorders.
The following description of anxiety and anxiety disorders comes from the National Institute of Mental health.
Occasional anxiety is an expected part of life. You might feel anxious when faced with a problem at work, before taking a test, or before making an important decision. But anxiety disorders involve more than temporary worry or fear. For a person with an anxiety disorder, the anxiety does not go away and can get worse over time. The symptoms can interfere with daily activities such as job performance, school work, and relationships.
There are several types of anxiety disorders, including generalized anxiety disorder, panic disorder, and various phobia-related disorders.
Signs and Symptoms
Generalized Anxiety Disorder
People with a generalized anxiety disorder (GAD) display excessive anxiety or worry, most days for at least 6 months, about a number of things such as personal health, work, social interactions, and everyday routine life circumstances. The fear and anxiety can cause significant problems in areas of their life, such as social interactions, school, and work.
Generalized anxiety disorder symptoms include:
Feeling restless, wound-up, or on-edge

Being easily fatigued

Having difficulty concentrating; mind going blank

Being irritable

Having muscle tension

Difficulty controlling feelings of worry

Having sleep problems, such as difficulty falling or staying asleep, restlessness, or unsatisfying sleep
Panic Disorder
People with panic disorder have recurrent unexpected panic attacks. Panic attacks are sudden periods of intense fear that come on quickly and reach their peak within minutes. Attacks can occur unexpectedly or can be brought on by a trigger, such as a feared object or situation.
During a panic attack, people may experience:
Heart palpitations, a pounding heartbeat, or an accelerated heart rate

Sweating

Trembling or shaking

Sensations of shortness of breath, smothering or choking

Feelings of impending doom

Feelings of being out of control
People with panic disorder often worry about when the next attack will happen and actively try to prevent future attacks by avoiding places, situations, or behaviors they associate with panic attacks. Worry about panic attacks, and the effort spent trying to avoid attacks, cause significant problems in various areas of the person's life, including the development of agoraphobia (see below).
Phobia-related disorders
A phobia is an intense fear of—or aversion to—specific objects or situations. Although it can be realistic to be anxious in some circumstances, the fear people with phobias feel is out of proportion to the actual danger caused by the situation or object.
People with a phobia:
May have an irrational or excessive worry about encountering the feared object or situation

Take active steps to avoid the feared object or situation

Experience immediate intense anxiety upon encountering the feared object or situation

Endure unavoidable objects and situations with intense anxiety
There are several types of phobias and phobia-related disorders:
Specific Phobias (sometimes called simple phobias): As the name suggests, people who have a specific phobia have an intense fear of, or feel intense anxiety about, specific types of objects or situations. Some examples of specific phobias include the fear of:
Flying

Heights

Specific animals, such as spiders, dogs, or snakes

Receiving injections

Blood
Social anxiety disorder (previously called social phobia): People with social anxiety disorder have a general intense fear of, or anxiety toward, social or performance situations. They worry that actions or behaviors associated with their anxiety will be negatively evaluated by others, leading them to feel embarrassed. This worry often causes people with social anxiety to avoid social situations. Social anxiety disorder can manifest in a range of situations, such as within the workplace or the school environment.
Agoraphobia: People with agoraphobia have an intense fear of two or more of the following situations:
Using public transportation

Being in open spaces

Being in enclosed spaces

Standing in line or being in a crowd

Being outside of the home alone
People with agoraphobia often avoid these situations, in part, because they think being able to leave might be difficult or impossible in the event they have panic-like reactions or other embarrassing symptoms. In the most severe form of agoraphobia, an individual can become housebound.
Separation anxiety disorder: Separation anxiety is often thought of as something that only children deal with; however, adults can also be diagnosed with a separation anxiety disorder. People who have separation anxiety disorder have fears about being parted from people to whom they are attached. They often worry that some sort of harm or something untoward will happen to their attachment figures while they are separated. This fear leads them to avoid being separated from their attachment figures and to avoid being alone. People with separation anxiety may have nightmares about being separated from attachment figures or experience physical symptoms when separation occurs or is anticipated.
At Responsive Centers, we have clinicians trained in the assessment and treatment of these anxiety disorders.
Responsive Centers for Psychology & Learning
7501 College Blvd., Suite 250




Overland Park, KS 66210-2505
Fax: (913) 469-5266
Billing: 1 (877) 777-7686 Ext. 2002