Grace Hedberg received her master's degree in Clinical Psychology from Emporia State University. She completed her undergraduate degree in Psychology from the University of Kansas with a minor in Applied Behavioral Sciences.
Grace completed clinical training at Responsive Centers for Psychology and Learning under Dr. Hazel in May 2021. Much of her training at Responsive Centers has focused on parenting assessments and the psychological evaluations of children, adolescents, and adults. She is also trained in cognitive evaluations.
Outside of Responsive Centers, Grace enjoys visiting her family in Minnesota and traveling with friends.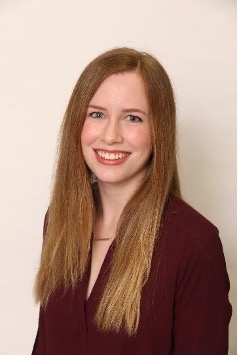 Get In Touch
(she/her/hers)
(913) 451–8550 Ext. 338
Telehealth Link: https://doxy.me/misshedberg
Responsive Centers for Psychology & Learning
7501 College Blvd., Suite 250




Overland Park, KS 66210-2505
Fax: (913) 469-5266
Billing: 1 (877) 777-7686 Ext. 2002