A native Kansan, Dr. McCord studied human biology at the University of Kansas. He earned his medical degree from Kansas City University of Medicine and Biosciences College of Osteopathic Medicine. He completed General Psychiatry Residency and Child and Adolescent Psychiatry Fellowship at the University of Kansas Medical Center.
Dr. McCord has held positions in residential treatment programs and private practice settings, and throughout his career, he has treated patients in inpatient psychiatric hospitals and outpatient mental health clinics in the Kansas City area. He has extensive experience in the use of telepsychiatry. His primary focus has been helping children, adolescents, and young adults manage chronic and complex mental illness, generally in collaboration with families/caregivers.
Dr. McCord spends much of his time educating patients and families, but he has also served as clinical faculty at the University of Kansas Medical Center, educating and supervising medical students, psychiatry residents, and fellows.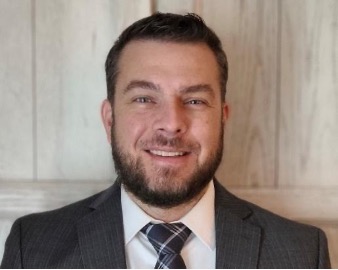 Get In Touch
(he/him/his)
(913) 451–8550
Telehealth Link: https://doxy.me/drmccord
Responsive Centers for Psychology & Learning
7501 College Blvd., Suite 250




Overland Park, KS 66210-2505
Fax: (913) 469-5266
Billing: 1 (877) 777-7686 Ext. 2002