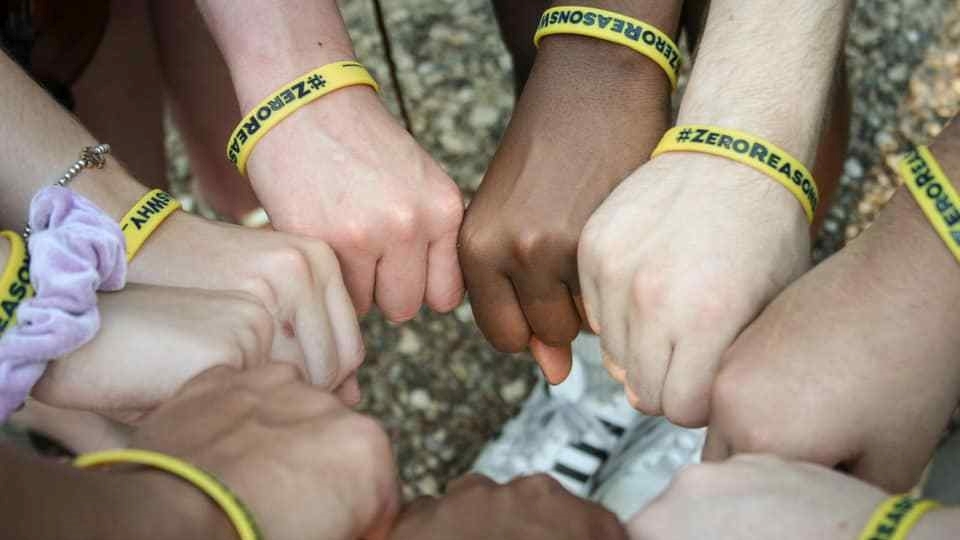 Dr. Mitchell Douglass has watched the last couple of weeks with increasing alarm.
As the medical director of The University of Kansas Health System Marillac Campus, an inpatient child psychiatric facility in Overland Park, Kansas, Douglass has seen more and more beds go unfilled.
He has had as few as 20 patients in a facility that sometimes treats more than three times that many.
Adding to his concerns is that admitees now seem to have been more serious about suicide attempts — ingesting 100 Tylenol tablets, for instance, instead of a few melatonin pills. And that suggests kids aren't getting help early in their crises.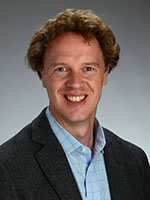 For him, the culprit is COVID-19.
Douglass is worried that parents are avoiding health care facilities out of fear of exposure to the coronavirus.
Douglass said Marillac is sanitizing the facility just as thoroughly as any part of the KU health system.
It has also reduced its maximum capacity to ensure proper social distancing, as has a similar facility in Kansas City, Missouri: Saint Luke's Crittenton Children's Center.
So Douglass' plea to parents is simple: "Please get your kids in. Make sure no one dies."
Yet when it comes to COVID-19, and the behavioral health impacts it is having on kids and their families, few issues are as stark as suicide. Other aspects seem to have an almost Newtonian feel: For every action, there is an equal and opposite reaction.
Suicide Spike
The worries related to COVID-19 come against a backdrop of increased suicides among children and young adults in the country, according to data from the U.S. Centers for Disease Control and Prevention.
After remaining stable from 2000 to 2007, according to the CDC, suicide rates among the 10-24 year-old age group increased 56% during the next decade.
According to America's Health Rankings, published by the United Health Foundation, Missouri, and Kansas both exceed the national average of suicides among adolescents between the ages of 15 and 19.
The national average is 10.5 suicides per 100,000 people within the age group. Missouri is at 14.9. Kansas is at 14.5.
Some research on increased suicide among today's youth points to a racial element, noting a steep rise among black youth, influenced perhaps by poverty, racism and crime. Ready access to firearms is also blamed for the increased number of suicides among all youths, as is cyberbullying and the nonstop whirl of social media.
Troubling mental health patterns are among other negative health side effects blamed on the pandemic, outside of people who have actually contracted the virus.
KU Hospital physicians have worried that more mild heart attacks are going undiagnosed, as quarantined people might shrug off symptoms to avoid a crowded emergency room.
Another concern is a potential spike in domestic violence, as quarantines worsen family tensions.
And to make matters worse, some mental health professionals are ascribing a drop in calls to abuse hotlines as evidence that victims cannot get away from abusers long enough to seek help.
School Zone
Along those same lines, mental health professionals worry that a drop in reporting comes from the fact that students are now not under the watchful eyes of teachers, social workers, coaches and other education staff trained to spot signs of abuse.
These same outside observers can also spot mental health problems before they spiral out of control.
At Crittenton, President Jerrie Jacobs-Kenner said the dip it's seeing in admissions during the pandemic is, in fact, similar to drops it typically sees when school is out for the summer or for long breaks. The 46-bed facility now has about 25 to 30 patients.
Dr. Trent  Myers sees schools through the lens of the services they provide to the special needs students he sees as a child and adolescent psychiatrist at Truman Medical Centers.
The COVID-19 crisis has made life difficult for parents who aren't equipped to provide those services at home, said Myers, who is also an assistant professor of psychiatry and behavioral sciences at the University of Missouri-Kansas City School of Medicine.
The fact that parents can't provide these specialized services or notice a small change in behavior that could signal the start of a mental health problem isn't a knock on the parents, said Katie D. Kriegshauser, director of the Kansas City Center for Anxiety Treatment in Overland Park.
It's more than the safety and security of kids is job No. 1 for school-based personnel, whereas parents are employees, spouses, cooks and more.
"Parents have a lot of jobs they are juggling," Kriegshauser said.
Empathy
A senior at Blue Valley West High School, Pooja Jain turns 18 next week. She is as attuned as anybody to her peers' mental health during this pandemic, as a leader with Zero Reasons Why, a teen-led suicide awareness campaign.
Jain has found an outlet during the stay-at-home orders by starting a podcast called "Inside the Mind of QuaranTEENS."
A lot of what she has been hearing from her circle is a sense of whiplash about how quickly their lives have changed. One minute, they were told that their spring break might be extended a little, and then the next, school was canceled and society went into lockdown.
"Obviously it is something we understand," Jain said. "It is just how fast everything happened. Everyone was just kind of taken aback…"
The sense of loss is particularly acute for people who, like her, were looking forward to their last semester of high school.
For many seniors, this was going to be a time for prom, graduation and a care-free slide into a final summer together with friends.
And now, who knows?
Many seniors, Jain said, have this message for the adults: "We will give you April and May if you give us June and July."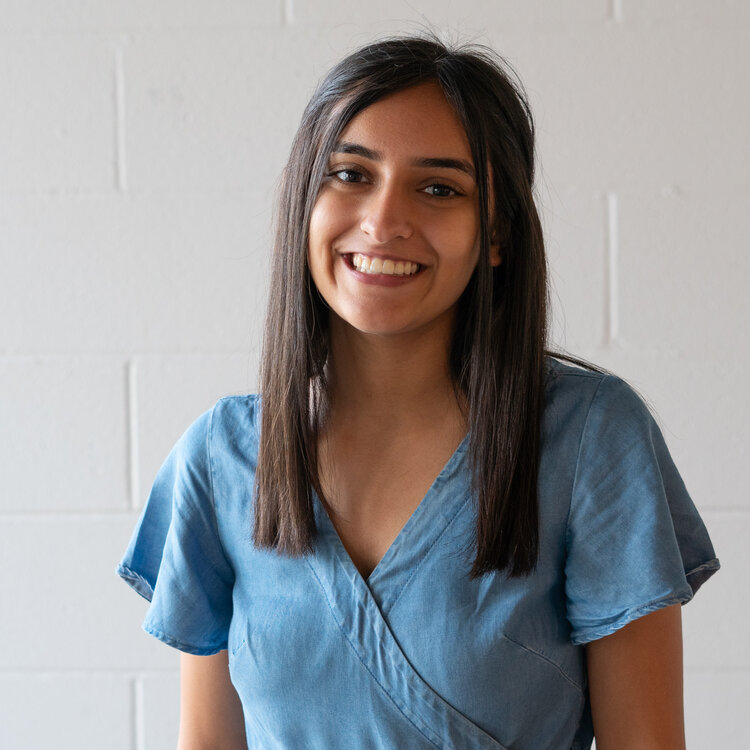 In the meantime, she is urging teens to talk out their feelings with their parents, even if they are not their usual confidantes. The last thing she wants them to do is to make a rash decision.
It's a two-way street, according to people like Douglass: Parents have to open up communication with their children, too.
In a testament to the complexities of all things COVID-19, quarantines can bring stable families even closer, while worsening dysfunctions in others.
Social media and video chats are great ways to stay connected, Jain said. She is encouraging that during these times.
But in the end, for her, those are no substitute to actually being with friends. Once the quarantine restrictions are eased, Jain's plan is to simply hang out in someone's basement.
"I love my family," she said. "But I have seen them every single day."
Silver Linings Playbook
Mental health practitioners have put their own spin on a term that is now familiar to all of us: Instead of "social distancing," their phrase is "physical distancing."
The point is that, given all the electronic means at their disposal, there is no need for any teen to retreat into loneliness or sadness just because of the rules against gatherings.
And that highlights one of the ironies of COVID-19.
Social media and electronics, so often the scourge of parents, educators and therapists, is now embraced by some of those critics as a much-needed portal to the outside world.
Jain said her parents have never before expressed so much appreciation for that part of her life.
The same goes for Tanya Hessong, a clinical social worker with Responsive Centers for Psychology and Learning in Overland Park.
For kids who aren't active on social media, Hessong said, "I am even asking them, 'Have you started a streak with someone on Snapchat?' I don't think I have ever asked that question in my career."
Meanwhile, as is happening in other parts of the health care system during the COVID-19 crisis, video consultations are playing an important role in connecting clinicians with their young patients.
That is certainly the case with Hessong and Kriegshauser. At Crittenton, in some cases, it has made it easier for family to visit kids in the facility's residential program.
Telehealth has allowed Myers to continue going full bore at Truman.
And one of the most unexpected turn of events for him is how the pandemic has actually led to improvements in some of his patients.
"Some are tolerating this very well," he said. "They are a lot more chill than they usually are."
The reason, Myers said, is that school causes their mental health struggles, whether it's the pressure of school work or a difficulty fitting in socially.
On the local front, there is a worry about a boomerang effect once the worst of the pandemic is over. Deferred mental health treatment might give way to a wave of appointments, while new trauma experienced during the outbreak might prompt a slew of new patients.
In the meantime, parents are advised to maintain structure for their kids to keep them engaged and active. Perhaps, as per one suggestion, they can even craft a time capsule of their pandemic life.
The best thing parents can do for their kids is take care of themselves, said Jacobs-Kenner.
"Finding your own footing in terms of what you can control and what you can dream and wish for in the future is step one," she said. "You give your kids the little things to look forward to, the little things they can control, and those are really the stepping stones to feeling like you've got some foundation under you."