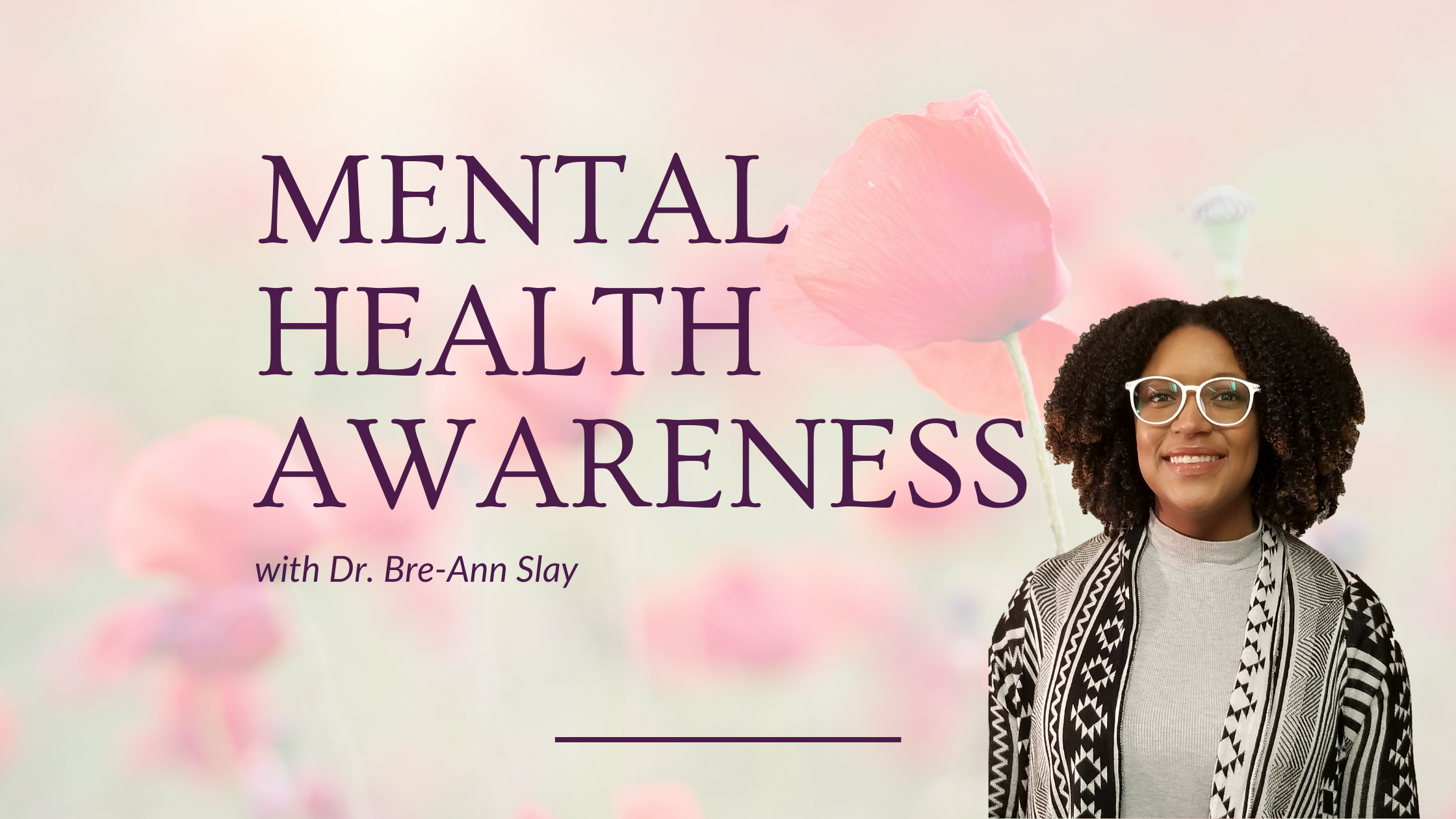 Dr. Slay, what does mental health awareness mean to you?
A general understanding and acknowledge that mental health is health. We often think about health solely in physical aspects and tend think of mental health as an add-on or afterthought. Mental health is just as important as physical health and the awareness of that is what is important to me. Unfortunately, many people believe they have to suffer through their difficulties or that taking time to address mental health is a luxury. Our current healthcare system can make it seem that way which creates barriers to access. Mental health awareness is necessary on an individual level but more importantly on a systemic and legal level.
What inspired you to want to work in the mental health field?
I have always felt pulled to understand people and behaviors. I'm naturally curious and have always found patterns in human behavior to be fascinating which led me to psychology. I enjoy helping families and firmly believe that if we start early (when they're young) we can have better chances of lasting success.
Given your experience with children, do you have advice for parents who may be on the fence about seeking professional counseling for this child?
If we treat mental health like physical health, I think it makes decisions much easier. If your child hurts their leg and is struggling to walk, you would take them to the doctor to get help. I tend to view mental health symptoms as problems of the heart and head. If there's something going on in your child's head or heart that is impacting their ability to have good relationships, complete schoolwork, be happy, etc.  psychologists, therapists, and counselors are there to help with that.
How do you take care of your own mental health?
Frequent self-assessment and check-ins. It is important to me to build breaks into my day to just 'be' and check in with myself. It is also important to me to maintain social ties. That may look like a virtual lunch date with my best friend every week, taking 10 minutes to stand in the sun, or popping by a co-worker's office just to say hello. During my breaks and randomly throughout the day I will also engage in a body scan and just check to see where I'm holding tension. Is my jaw clenched? Are my shoulders raised? Then taking some deep breaths and actively relaxing those muscles.
If you could change anything in the world to make it a better place for mental health, what would it be?
Such an incredibly difficult question to answer. For now, I would have to say changes to certain government structures including education and healthcare which would make mental health more accessible. Obtaining advanced degrees can be quite costly which creates a barrier for those who want to enter this field and help others. Feeling trapped under the weight of student loan debt can restrict where mental health professionals choose to work.

Also, feeling limited in what you can actually do for a client and how you can help a client because you are bound to what insurance will or will not cover creates a huge barrier for providing a high level of care for clients. If those things were addressed, we would have more providers and more clients with an ability to access care.
Is there anything else you would like to add?
The number one thing a parent does is worry about their child and their child's future. If you find yourself in a position where you are worried about your child's emotional, behavioral, or cognitive health know that there are professionals out there who are willing to hear you out and help.
Dr. Bre-Ann Slay received her doctoral degree in Clinical Psychology specializing in Child and Adolescent Therapy and Assessment from the University of Denver Graduate School of Professional Psychology (GSPP). Dr. Slay also received her master's degree in Forensic Psychology from GSPP. Dr. Slay has completed her internship and postdoctoral fellowship in Academic Medical Centers specializing in the assessment and treatment of young children and families. While on internship at Louisiana State University Health Sciences Center, Dr. Slay completed the Irving Harris Infant Mental Health Fellowship. During this time, she specialized in reunification children aged 0-5 in foster care due to abuse and neglect on the Infant Team. To date, no family who has completed this program has returned to the foster care system. Dr. Slay also worked in the assessment clinic where she was trained in proving diagnostic assessments for Autism Spectrum Disorder. Dr. Slay also has experience working in public, private, and charter school systems providing evaluations of various diagnoses including ADHD, Learning Disabilities, and behavioral and mood disorders.