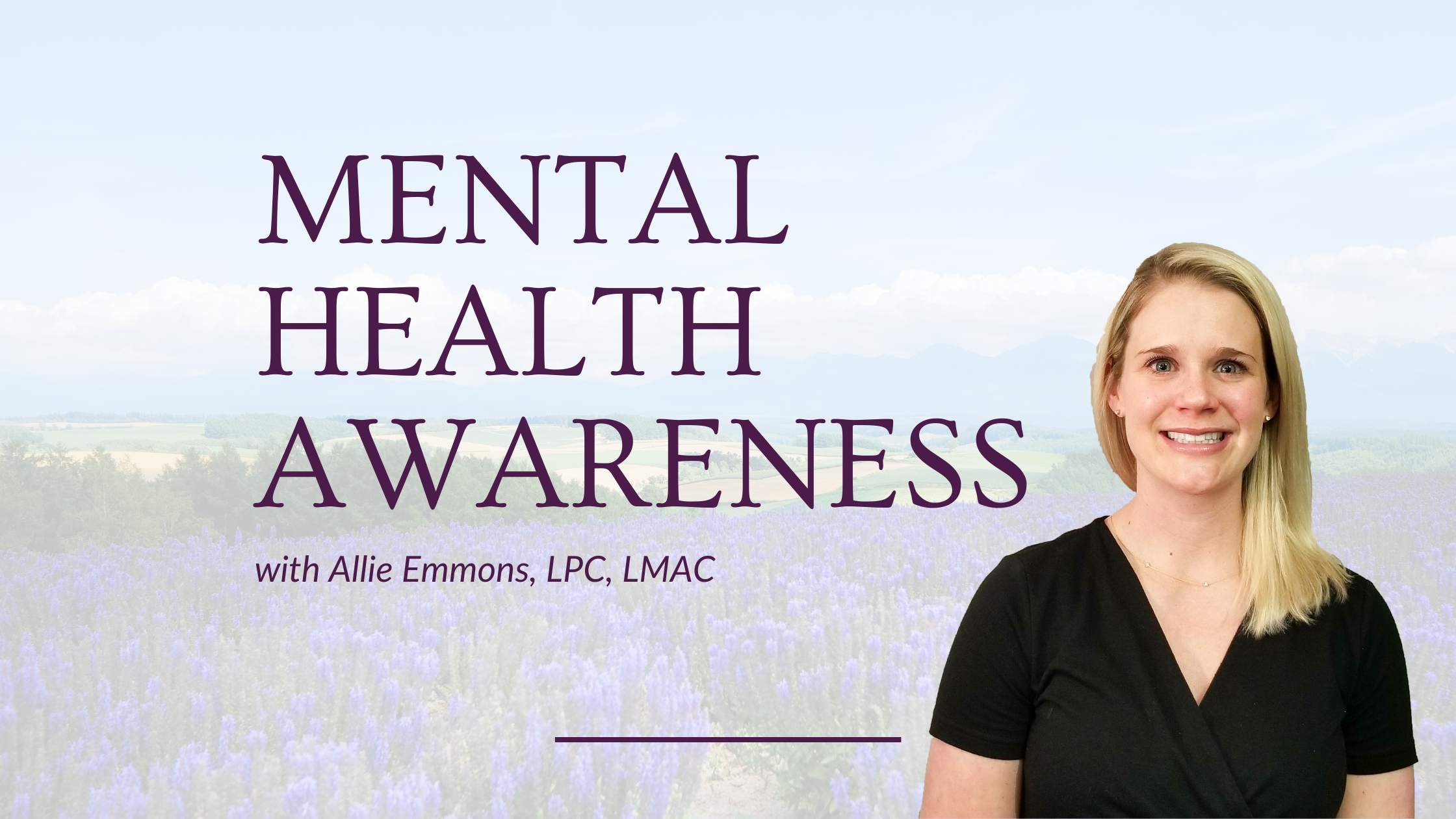 Allie, what inspired you to want to work in the mental health field?
I originally was fascinated by how the mind and body are so connected. I am very passionate about health and fitness, and I become extremely interested in how mental health affects one's physical health. Over time, I have become very passionate in helping people achieve overall wellbeing and fulfillment in life.
Depending on your prior experience and area of expertise, what advice would you give to others for prioritizing mental health?
I believe that if we don't take care of our mental health, it will somehow make itself known in some area or areas of our life. Our mental health symptoms and struggles will make themselves known in our relationships, our work life, our means of coping, etc.

I specialize in treating substance use disorders, and the majority of the clients that I work with also struggle from other mental health concerns such as depression, anxiety, and trauma.

The substances may provide some relief to their mental health symptoms, however this relief is temporary and can result in other mental health concerns and consequences. It is crucial that mental health is prioritized and addressed in order to live a healthy, fulfilling, and productive life.
How do you take care of your own mental health?
I have learned the importance of boundaries, positive relationships, and rest. It is not always easy, but taking time away from work and prioritizing time with family and friends is extremely important. I also love staying physically active and being outdoors.
If you could change anything in the world to make it a better place for mental health, what would it be?
I wish mental health services were more easily accessible to all individuals. This includes individuals who are incarcerated, homeless, and others who are unable to afford or access services. I also believe that education and conversations about mental health are extremely important in order to reduce the negative stigma.
Allison "Allie" Emmons is a Licensed Professional Counselor (LPC) and Licensed Masters Addiction Counselor (LMAC) in the state of Kansas. She received her Bachelors in Psychology from the University of Kansas before earning her Masters in Counseling Psychology from Avila University. Allie is extremely passionate about helping her clients process and work through challenging barriers to help them lead more fulfilled and wholesome lives.