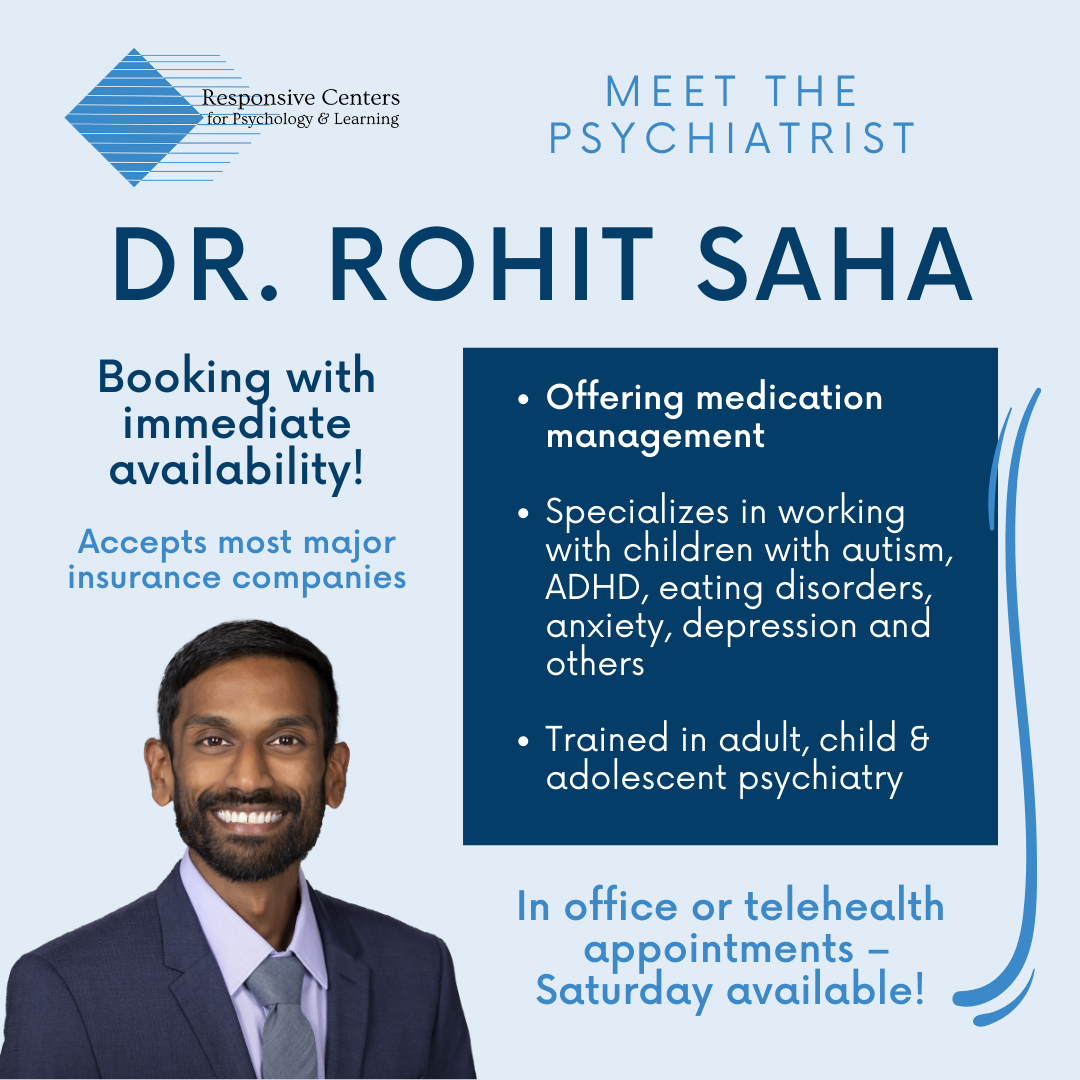 #MeetThePsychiatrist – Dr. Rohit Saha has recently joined our team of clinicians, and he is booking with immediate availability for medication management.
We are excited to welcome Dr. Saha to our clinic. He looks forward to starting his new practice and serving the people of Overland Park!
Trained in adult, child & adolescent psychiatry, Dr. Saha specializes in working with children with autism, ADHD, eating disorders, anxiety, depression, and others.
Dr. Saha offers both in office or telehealth appointments, with Saturday appointments available. His medication management practice accepts most major insurance companies.
To book an appointment with Dr. Saha, please call our staff during business hours at 913-451-8550.