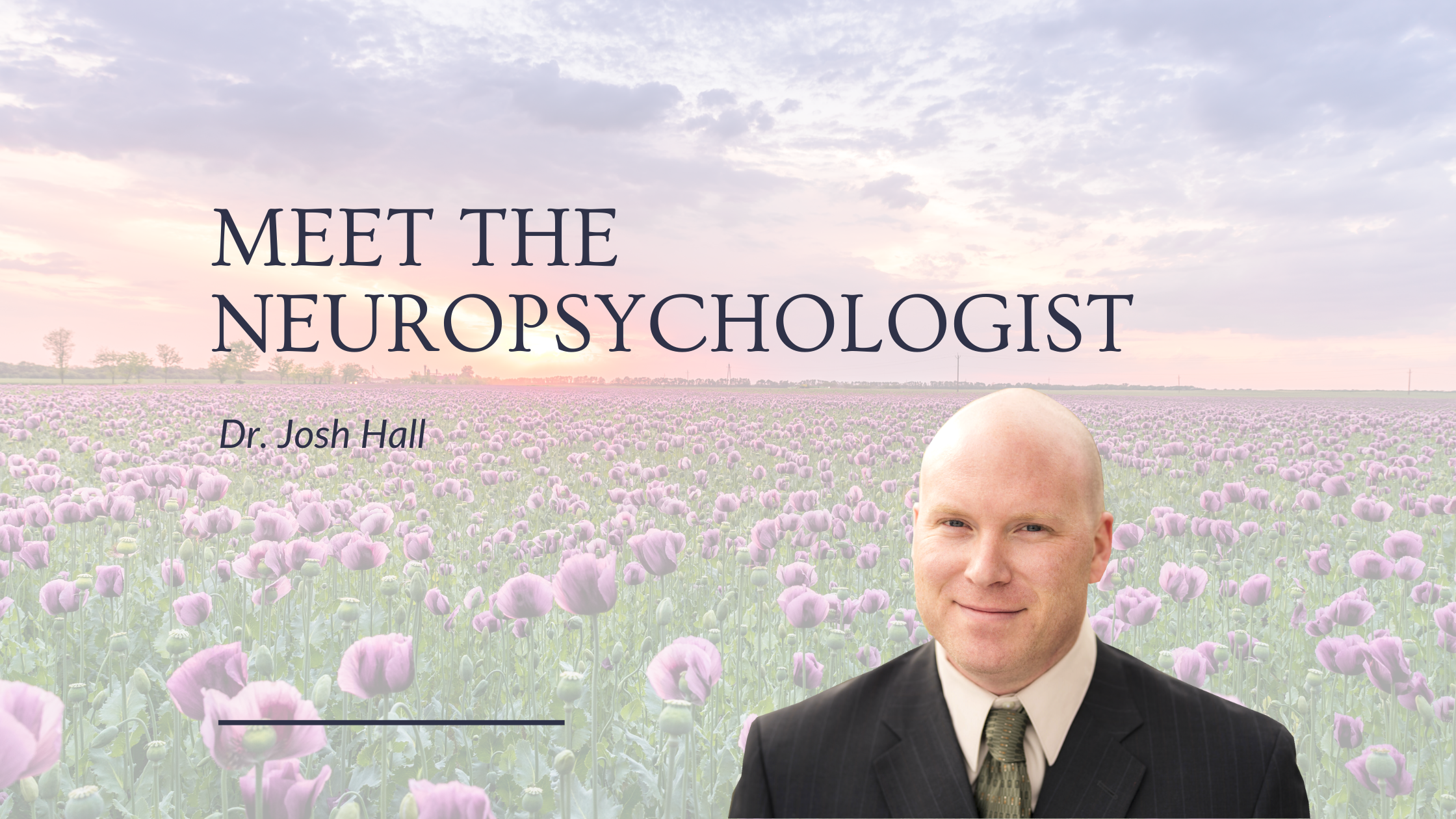 Dr. Josh Hall has recently joined Responsive Centers as a board-certified pediatric neuropsychologist! Prior to his arrival at our practice, Dr. Hall worked at Children's Mercy Kansas City for 12 years in the Department of Neurology assessing children with complex medical conditions including epilepsy, traumatic brain injury, central nervous system infections, stroke, brain tumors, and movements disorders.
He was co-director of the Comprehensive Tourette Clinic at CM, was part of the Comprehensive Epilepsy Center; a nationally recognized Level IV epilepsy center and one of only a dozen pediatric centers in the country and was a part of the cardiac neurodevelopmental outcome collaboration (CNOC) for the entirety of his time at Children's Mercy. Dr. Hall has also assessed adults aged 18 and older through his private practice work. He also completes forensic evaluations for both children and adults.
Dr. Hall completed his Ph.D. in school psychology at Ball State University in Muncie, Indiana, clinical psychology/neuropsychology internship at the Indiana Neuroscience Institute/St. Vincent Hospital in Indianapolis, Indiana, and fellowship training at the University of Arkansas for Medical Sciences (UAMS) Dennis Developmental Center at Arkansas Children's Hospital in Little Rock, Arkansas.
He has authored or co-authored several book chapters and scholarly articles on topics such as sensory and motor functioning in traumatic brain injury, genetic syndromes in epilepsy, and Tourette's syndrome and its effect upon neurocognition. He has completed over 30 presentations at national and international conferences.
His areas of clinical interest are the neuropsychological evaluation of individuals with traumatic brain injury (TBI), epilepsy, congenital heart disease, movement disorders, such as Tourette syndrome and multiple sclerosis, learning disorders, and conditions that can affect neurodevelopment such as prematurity.
Dr. Hall enjoys spending time with his wife and three kids, watching Ohio State football, fishing, and playing board games.
We are excited to welcome Dr. Hall and he looks forward to working with populations in the Kansas City area.