Lara is currently licensed in Kansas as a Licensed Professional Counselor (LPC). She received her undergraduate degree from Kansas State University in Sociology. She obtained her master's degree in Counseling Psychology from the University of Saint Mary. Lara is actively working to complete FFT (Functional Family Therapy) training and has completed training in DBT (Dialectical Behavior Therapy) to assist with clients struggling with emotional regulation, self-esteem, and self-destructive behaviors. Additionally, Lara has extensive training in substance use disorder and has her License Master's in Addiction Counseling, LMAC, in the state of KS.
Lara's background in the field of mental health is diverse, having worked in many different settings, including co-occurring substance use inpatient facility, family therapy working with DCF and court systems, clinical admissions and as a therapist for two area private substance use facilities, extensive group therapy work, and private practice.
Lara has been involved since 2012 both as a volunteer and as a contract employee (2015) with Focus Seminars of Kansas City, a three-week experiential group training on effective communication, self-esteem, leadership, and relationship-building seminar series. This has been a huge passion in her career and ultimately led to going back to graduate school and changing careers later in life to be a therapist.
Lara completed her internship and post-graduate supervision at Valley Hope, Cornerstones of Care and Focus Seminars of KC where she conducted clinical admission, individual therapy, process group, and family therapy services.
Lara is new to Responsive Centers and excited for the opportunity to be available to work with individuals, couples, and families. Lara provides individual, couple, and family psychotherapy. Lara specializes in treating depression, anxiety, substance use, addiction, codependency, relationship issues, self-esteem, personality disorders, along other mental health diagnoses. Lara uses therapeutic interventions such as solution-focused, CBT, DBT, FFT, motivational interviewing, and psychodynamic interventions. Lara truly enjoys working with adolescents, adults, couples, and families.
Lara spends her time away from work with friends and family. She loves those times when her two beautiful children and one incredible grandson are all in the same room. Additionally in her personal time, she enjoys writing and performing music, traveling, spending any available time in Colorado, and watching men's and women's college basketball.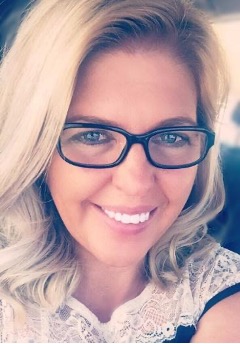 Get In Touch
(she/her/hers)
(913) 451–8550 Ext. 148
Telehealth Link: https://doxy.me/4444wisdom
Responsive Centers for Psychology & Learning
7501 College Blvd., Suite 250




Overland Park, KS 66210-2505
Fax: (913) 469-5266
Billing: 1 (877) 777-7686 Ext. 2002