Jared Witt is a Licensed Clinical Professional Counselor (LCPC). He received his master's degree in Clinical Mental Health Counseling from Emporia State University in 2021, completing his practicum and internship right here at Responsive Centers.
Jared works with people of all ages dealing with anxiety, depression, stress, grief and loss, career transitions, and LGBTQ+ issues. He also sees couples and families. He works from a variety of frameworks, depending on the client's goals.
Jared is married to Stephanie, principal at Brookridge Elementary. They have three boys: Henry, Oliver, and Remy. In his free time, he loves reading, cooking, traveling, and playing pickleball.
Prior to working as a therapist, Jared worked as a Presbyterian Pastor and Seminary Professor. He earned his Ph.D. in Religious Studies from Yale University (2004).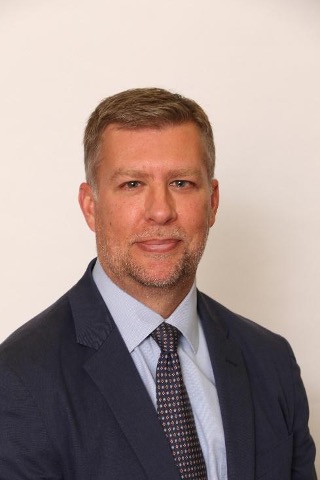 Get In Touch
(he/him/his)
jwitt@responsivecenters.com
(913) 451–8550 Ext. 339
Telehealth Link: https://doxy.me/jaredwitt
Responsive Centers for Psychology & Learning
7501 College Blvd., Suite 250




Overland Park, KS 66210-2505
Fax: (913) 469-5266
Billing: 1 (877) 777-7686 Ext. 2002